WASHINGTON July 27, 2010 - Gabon will be holding a 3G auction. Bids have a deadline of September 30th.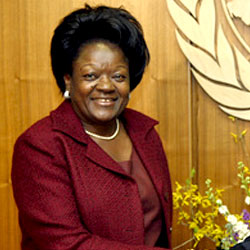 "The third generation is a revolutionary tool that will allow the public easier access to information and conduct business transactions over the Internet," said the Minister of Communication, Postal Services and the Digital Economy, Ms Laure Olga Gondjout
The nation already possess a 100% penetration level for cellular services with four nationwide operators, Zain, Libertis, Moov and Azur.