LAS VEGAS, January 8, 2014 - Coming to the International Consumer Electronics Show year after year enables a technology observer to see the evolutionary power continuously wrought by the digital revolution.
Herewith follows Broadband Breakfast's impressionistic list of five top trends emerging from the mammoth trade show here.
As the trade show isn't even half-over, we're not aiming for definitiveness with this list. Rather, we aim to glimpse the future of technology in a context that changes with the start of every year.
The Internet of Everything and Wearable Computing
After many years of hype, computing is definitely moving beyond the "three screen" model. In other words, we used to consume digital content primarily through a big-screen TV, a middle-screen computer, and a small-screen mobile phone.
Each of those screens continues to mature and evolve. Now, however, the show's key highlights show a paradigm shift to wearable computing. These are the connected devices all around us, ready to respond to our beck and call. Intel CEO's Brian Krzanich keynote about how "tiny is big" echoed a core theme talked about in the sessions and at cocktail parties.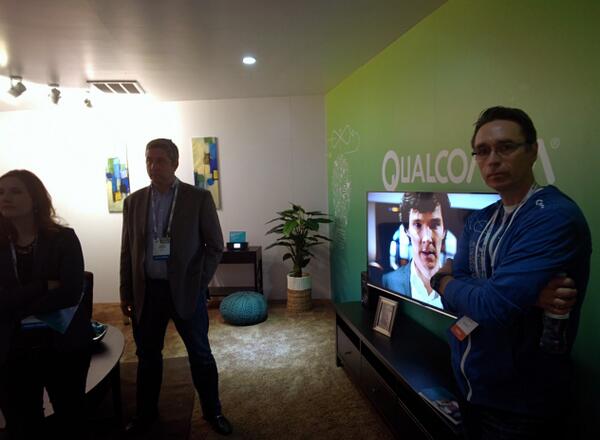 While the number of free-standing "tiny" products on the market is still quite limited, the mindshare and trade show floor space occupied by the concept is surprising large. Witness many flavors of the "connected home," as championed by mobile chip designer Qualcomm, or telecommunications equipment provider Cisco, or even through prosaic industry consortiums seeking to enable lightbulbs, door locks and lawn-sprinkler systems talk to each other.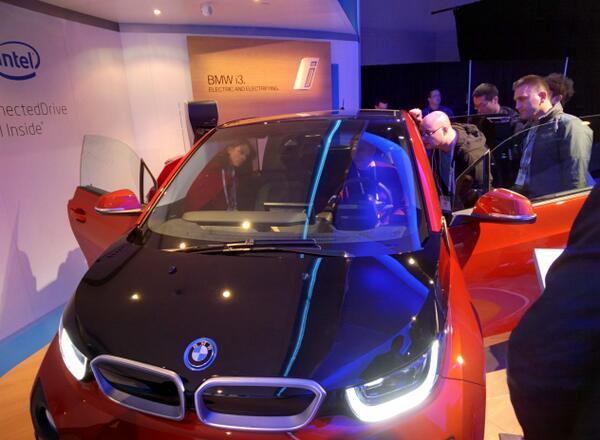 The trend doesn't end there if we include the growing array of personal fitness devices, mobile health tools, and connected cars communicating telematic information. These sorts of products are generating the most buzz at #CES2014 -- and will likely have market impact. Even the products that merge of virtual and physical reality into a blended reality are of a part of this "internet of everything," as they clothe real-world objects with a digital intelligence that enhances their usefulness and playfulness to humans.
3D Printing
There is no doubt that three-dimension printing has a long way to go until it becomes a mainstream consumer electronics technology. But we believe that the emergence of a 3D printing "techzone" heralds the beginnings of trend that is reaching a critical-interest mass.
Just two years ago, when Consumer Electronics Association CEO Gary Shapiro appeared at the January 2012 Broadband Breakfast Club on "The Wired Home and Wireless Policy," he mentioned the hot new device that he had just seen that year at CES: 3-D printing. The rapid maturation of the marketplace, including the widespread availability of sub-$1,000 devices, heralds a new age of "makers."
4K Video Technology
Global sales of televisions has slumped in the developed world, and it's only through the high demand of Chinese and other Asian nations that TV year-over-year revenue growth are still positive, according to CEA statistics. Notwithstanding that fewer consumers currently buying television, the sets get bigger and brighter ever year. And 2014 is no exception.
Each of the major manufacturers, including Samsung, Sony, LG, Panasonic , Sharp and others, are touting what they call "4K" technology, for four times the number of pixels than was once thought to be the maximum number perceptible to the human eye through high-definition television. Although 3D television isn't living up to its promised hype, everyone in the big-screen manufacturing space is moving to a 4K standard. This includes the digital cameras and computers necessary to edit, manipulate and store these streams. Look out for the bandwidth necessary to transport ever-higher-capacity video streams!
The Laptop/tablet/smartphone Continuum
Remember the "three screen" world discussed above? Even that paradigm has exploded in the last few years since the Apple iPad defined and kickstarted consumer interest in a product -- the tablet -- that no one ever thought they needed.
And the iPad's early 2010 launch, product lines have only gotten blurrier. Consumers want larger and larger-screen smart phone devices, and also mini-size tablets. The last year has also re-energized the once-dormant laptop-tablet convergence. Intel and Lenovo are among those promoting hybrid versions with the entertainment experience of a tablet, and the high-productivity environment of a laptop computer and keyboard.
With the center of gravity of core consumer electronics products having shifted to the tablet/smart phone-space, the desktop-and-peripheral model is dead. This is forcing products that aren't phones or tablet to consumer a smaller and smaller revenue slice of the $1 trillion annual consumer electronics marketplace.
Robots and Drones
Drones are very visible at the International Consumer Electronics Show in 2014 – and not the least because of the way they hover and fly high in the air over the showroom floors. We've seen toy drones for kids, medium-size drones for families to take on vacation and get another view of their surroundings, and and heavy-duty drones targeted largely at professional and aerial photographers.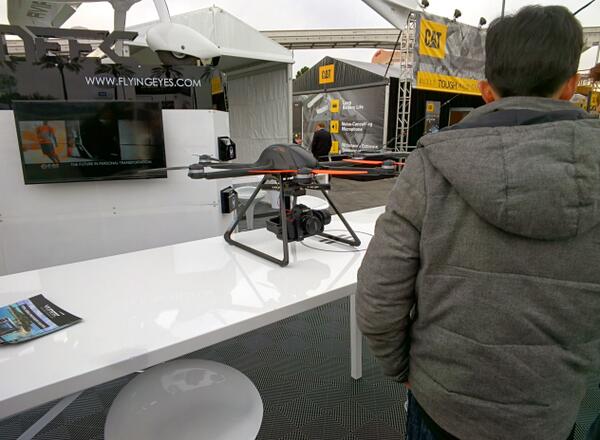 We're most excited about the embryonic applications still in their development phase: how can a drone help a farmer to survey his crops and understand his yields in a far more time-efficient manner? We also make a point of looking in on the conventional robotics techzone. We are still waiting on the breakout products among pet robots, vacuum-cleaning and window-washing robots, and telepresence applications like an iPad on a remote-control stand.
This is the future of computing and the next stage of Moore's Law. It is where the robotic realm -- big, high in the sky, outside the constraints of the human body – combines with the tiny, embedded and internet-connected experience. Together, computing will going way beyond the three screens of the old consumer electronics industry.
Drew Clark is Publisher of BroadbandBreakfast.com and tracks the development of Gigabit Networks, broadband usage, the universal service fund, and wireless spectrum policy at http://twitter.com/broadbandcensus. Nationally recognized for his knowledge on telecommunications law and policy, Clark brings experts and practitioners together to advance the benefits provided by broadband: job creation, telemedicine, online learning, public safety, the smart grid, eGovernment, and family connectedness. Clark is also available on Google+ and Twitter.
To see our top 10 Issues for 2013, see this article from BroadbandBreakfast.com.