PROVO, Utah, September 11, 2015 – Utah is uniquely hospitable to entrepreneurship, and its deepening roots in software and search analytics have enabled it to become a significant technology hub, said Gov. Gary Herbert and a host of entrepreneurs, venture capitalists and national journalists participating in the first annual Startfest here.
The startup festival last week featured more than 200 speakers and panels, including CEOs or top executives from Domo, Qualtrics, Pluralsight, Maritz CX, MX, Oracle, Vivint and a score of VCs.
"Utah, in a lot of ways, is a stronger and vibrant community than Austin, Texas; or Boulder, Colorado; and yet they get an insane amount of press," said Clint Betts, the founder of the publication BeehiveStartups.com, which hosted the event.
Timed to coincide with Provo's annual "Rooftop Concert Series," showcasing local bands, and the smartphone-focused Pocket Film Fest, the event also concluded with a Google Fiber-sponsored "hackathon" devoted to helping develop applications for Gigabit fiber connectivity.
Cheerleader-in-Chief Gov. Gary Herbert
"I see Utah rising like cream to the top," said Herbert, governor of the 33rd largest state since 2009, and who is running for re-election in 2016. He kicked off the panel programs on Tuesday, September 1, with a speech followed by a question and answer session with Betts.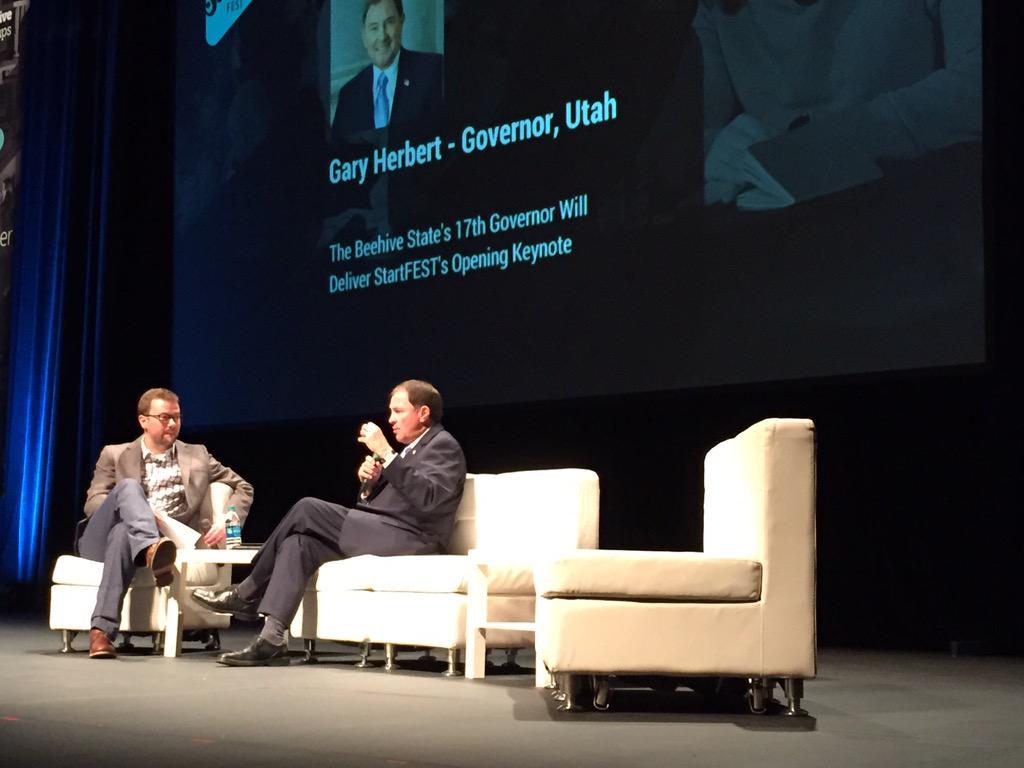 "That doesn't mean we don't have challenges, but we are on the right road and going in the right direction," said Herbert.
Herbert said his job is being a cheerleader for the state: "Mainly, it is making people aware that if you invest in Utah, your chances of success are greater than elsewhere."
[More…]