ASPEN, Colorado, August 19, 2015 – In spite of several positive efforts to reform the complex and dated rules that govern the Federal Communication Commission's universal service fund, key decisions surrounding the $8 billion annual fund remain ineluctably political.
That was the message shared by panelists, including a commissioner at the FCC, speaking at a session on Tuesday at the Technology Policy Institute's annual forum here.
For example, the panelists — which also include two economists, a cable industry lobbyist and the former director of the National Broadband Plan — applauded efforts to bring greater economic efficiency to telecom network construction through a system known as a "reverse auction."
They also supported efforts to promote broadband adoption by providing income-based vouchers for the purpose of internet services.
But decisions about the allocation of funds within the USF — and the key question of how the fund is to be paid for — remain political hot potatoes.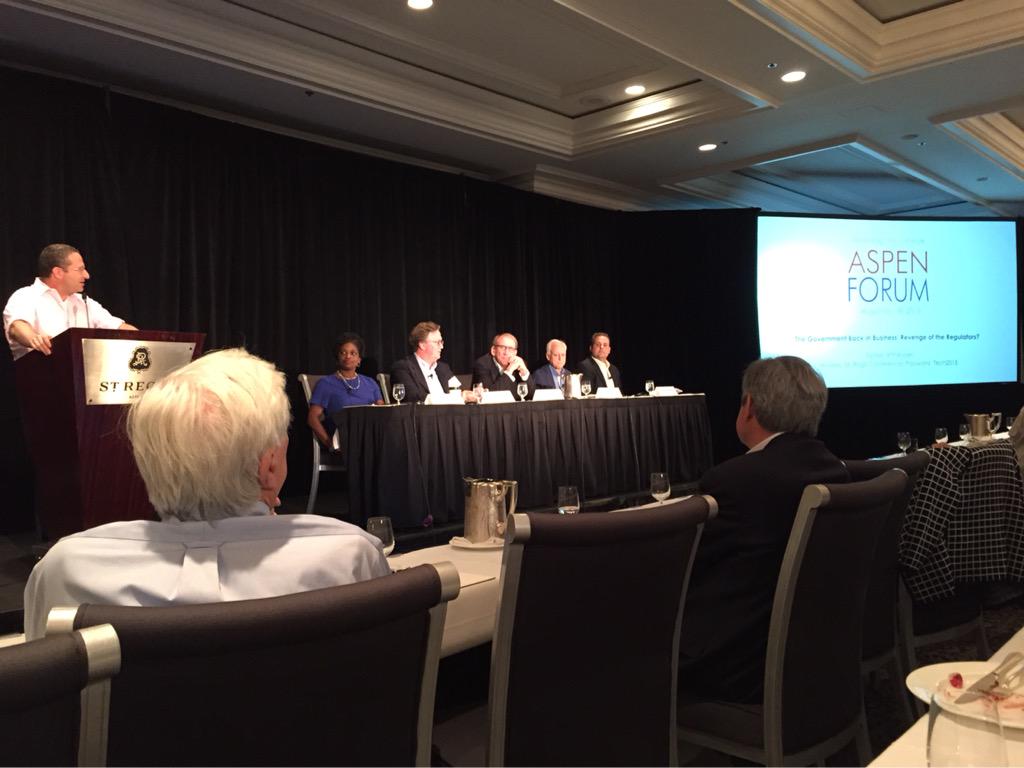 Moderator Scott Wallsten of the Technology Policy Institute, with panelists Mignon Clyburn, James Assey, Blair Levin, Gregory Rosston, and Bradley Wimmer.
[more…]